The Freightliner FL-Series is a Model lineup of trucks Built By Freightliner. Similar to the International 4000 Series it is comes avalible in either Medium duty or Heavy Duty Trucks. It Can
Be commonly seen as Coca-Cola delivery trucks.
Freightliner FL-Series

A Freightliner FL-Series Dump Truck

Manufacturer

Production

1997?-2002?

Class

Medium Duty

Heavy Duty

Length

??mm (Medium Duty)

??mm (Heavy Duty)

Body Style

Bonneted Cab

Layout

4x2

4x4

6x4

6x6

Curb Weight

??kg (Medium Duty)

??kg (Heavy Duty)

Engines

Diesel

Gasoline

Related
Trucks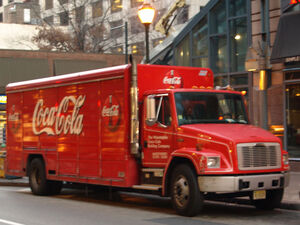 FL-Series
FL
FL 112
FL 50
FL 60
FL 70
FL 80
Buses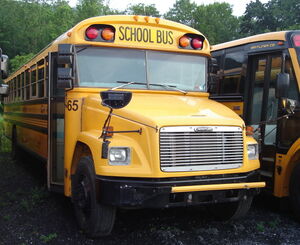 In 1997 Freightliner introduced a model lineup of school buses avalible for any body manufacturer
troughout the industry except for AmTran. In 2003 Freightliner FS-65s Became limited to Thomas Built Buses
FS-Series
Ad blocker interference detected!
Wikia is a free-to-use site that makes money from advertising. We have a modified experience for viewers using ad blockers

Wikia is not accessible if you've made further modifications. Remove the custom ad blocker rule(s) and the page will load as expected.