The Freightliner FS-65 is a Type C conventional bus chassis manufactured by Freightliner, used for school bus and commercial bus applications. It was introduced for the 1997 model year for Thomas Built Buses. The FS-65 is most closely related to Freightliner's FL-Series medium-duty conventional.
Freightliner FS-65

A Freightliner FS-65 bodied by Thomas Built Buses

Manufacturer

Production

1997-2007

Body Manufacturer

Class

School Bus

Transit Bus

Specialty Vehicle

Engines

Diesel

Related

Sucessor
List of body manufacturers
Edit
Initially, the FS-65 was widely available to manufacturers throughout the industry with a notable exception; AmTran, a wholly owned subsidiary of Navistar International, one of Freightliner's biggest competitors, did not offer the FS-65 chassis. However, after 2002, availability of the FS-65 became limited to Thomas Built Buses as Blue Bird dropped Freightliner as an option.
Manufacturer
Model Name
Production
Notes
Blue Bird
Conventional
1997-2002
Carpenter

Classic

Classic 2000

1997-1999 (For Classic)

2000-2001 (For Classic 2000)

Corbeil
1997-2002

Never sold in the United States.
After 2002, Corbeil ended FS-65 production in favor of its Type A products.

Thomas Built Buses
Thomas/Freightliner FS-65
1997-2007

Known as Thomas/Freightliner FS-65

Instead of Conventional

FS-65 was the only Type C

Chassis avalible for Thomas

from 2003 to 2004

Sold alongside the C2 from

2004 to 2007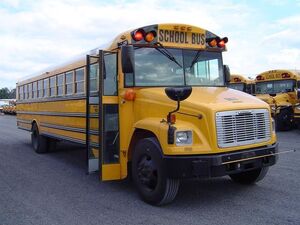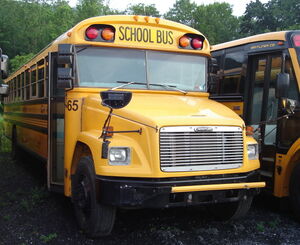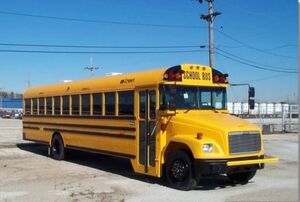 Ad blocker interference detected!
Wikia is a free-to-use site that makes money from advertising. We have a modified experience for viewers using ad blockers

Wikia is not accessible if you've made further modifications. Remove the custom ad blocker rule(s) and the page will load as expected.