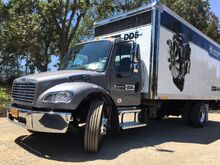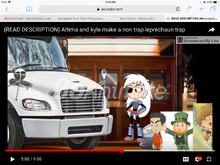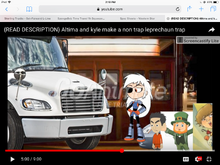 The Freightliner Business Class M2 is a model range of medium-duty trucks produced by Freightliner. In production since June 2002, the M2 was the successor to the FL-Series introduced in the 1990s.[2] In terms of size, the M2 is produced in Class 5 through Class 8 GVWR ratings. Edit
Freightliner produces the Business Class M2 model range in Mount Holly, North Carolinaand Santiago Tianguistenco, Mexico.
Edit
The Business Class M2 is produced in a wide range of configurations, in both medium-duty and severe-service configurations. There are three different cab configurations: a 106-inch BBC (bumper to back of cab) day cab, a 132-inch BBC extended cab, and a 154-inch BBC 4-door crew cab.[1] The crew-cab configuration offers seating for up to six passengers.[1]
And there is new character in Joseph komi's newer videos (https://m.youtube.com/watch?t=339s&v=F5-OOhj0JlE) it is called Freightliner and he is Freightliner m2 and freightliner's daugther
Is rose.
Edit