IC Bus (formerly IC Corporation) is a bus manufacturer in the United States. The company was established in 2002 as a re-branding of American Transportation Corporation (AmTran). IC Bus traces its roots back to Ward Body Works, which was established in 1933. The company specializes in school buses, multi-function school activity buses (MFSABs), shuttle buses, and commercial transit buses derived from their school bus designs.

IC is an abbreviation of Integrated Coach, which alludes to the fact that body, chassis, and engine are all produced within a single corporate structure. All bus bodies are manufactured with an International chassis, as it is a wholly owned subsidiary of Navistar International Corporation.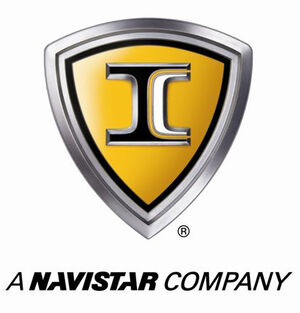 Ward Body Works
Edit
D. H. "Dave" Ward founded Ward Body Works in Conway, Arkansas in 1933 when he "lowered the roof of a wooden bus for Mr. Carl Brady of the Southside Schools". Southside Schools were located about 15 miles north of Conway. Later in the 1930s, the company produced its first all-metal body bus as steel replaced wood as the predominant body material in the industry. In the 1960s, Ward School Bus Manufacturing, Inc. was responsible for many notable innovations including use of computers in manufacturing (using IBM 360s), safety advances, and manufacturing process improvements. In the 1970s, Ward opened an assembly facility in Beaver Falls, Pennsylvania, but this plant was closed in 1975. In 1976, Ward built a prototype Type D transit school and commercial bus on an International Harvester chassis with front-wheel drive and tandem rear tag axles; it did not enter production.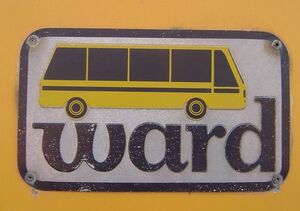 American Transportation Corporation (better known as AmTran) was a builder of school buses in the United States. Founded in 1980, the company traces its roots back to Ward Body Works, which was established in 1933. AmTran was acquired by Navistar International in the 1990s, a move that would begin a series of alignment between school bus body manufacturers and chassis suppliers. Between 2000 and 2002, AmTran buses were instead branded as International buses, before being replaced by IC. In 2002, the AmTran name was phased out in favor of IC Corporation.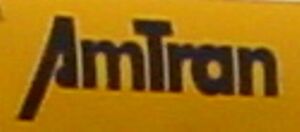 Models By Ward
Edit
Models By AmTran
Edit
Models By IC Bus
Edit