The International Harvester S-Series was a medium-duty truck line manufactured by International Harvester. The S-Series was first introduced in mid-1977 as a replacement for the International Harvester Fleetstar. In 1979, other versions of the S-Series were introduced as the successor to the Loadstar. Like the Loadstar, the S-Series were straight trucks commonly used for local delivery; the versions replacing the Fleetstar were semi-tractors or severe-service straight trucks. Additionally, the S-Series (and its replacement, the 3800) proved popular in the school bus industry. The S-Series was the last product line designed from the ground up from International Harvester; it was produced in its original form until the end of the 1980s. Production of the second-generation S-Series known as the International 4000-Series ended in 2001.
International-Harvester S-Series

A International-Harvester S-Series Dump Truck

Manufacturer

Production

1977-1988

Class

Medium Duty

Heavy Duty

Length

??mm (Medium Duty)

??mm (heavy duty)

??mm (School Bus)

Layout

4x2

6x4

Body Style

Bonneted Cab

Type C School Bus

Type D School Bus

Curb Weight

??kg (Medium Duty)

??kg Heavy Duty

??kg (Type C School Bus

??kg (Type D School Bus)

Engines

Gasoline

Diesel

Predecessor

International-Harvester Fleetstar (1962-1978)

International-Harvester Loadstar (1962-1979)

Sucessor
Trucks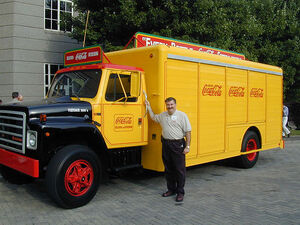 S-1600
S-1700
S-1800
S-1900
S-2000
Buses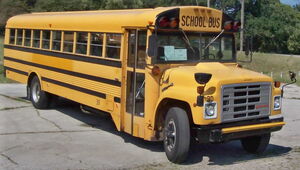 1853FC front-engine forward control
Ad blocker interference detected!
Wikia is a free-to-use site that makes money from advertising. We have a modified experience for viewers using ad blockers

Wikia is not accessible if you've made further modifications. Remove the custom ad blocker rule(s) and the page will load as expected.