The Saf-T-Liner C2 is a Type C school bus built by Thomas Built Buses, introduced in the fall of 2004. It is a replacement for the Thomas Conventional and the Thomas/Freightliner FS-65 Type C school bus; it also can be viewed as a successor to the Vista line of Type C buses from the 1990s.
Thomas Saf-T-Liner C2

A Thomas Saf-T-Liner C2

Manufacturer

Production

2004-present

Chassis Manufacturer

Class

School Bus

Engines

Related
The C2 is offered with two engines; Cummins ISB-07 and the Mercedes-Benz MBE 900.[5]
There have been reports of excessive lube oil usage in 2007 emissions-compliant Mercedes-Benz engines.[citation needed] Apparently, the problem corrects itself after 20,000 miles of service.[citation needed] If the customer does not want to wait or does not see an improvement in oil consumption, they can opt to have a replacement Cummins ISB installed in the bus.
Manufacturing
Edit
The C2 is the successor to the Thomas/Freightliner FS-65 Type C conventional school bus which ended production on December 13, 2006.[6] That model line had a history extending back to 1962, although the FS-65 itself was introduced in 1995. The Saf-T-Liner C2 is built at a $40 million manufacturing facility in High Point, North Carolina.[7[1]]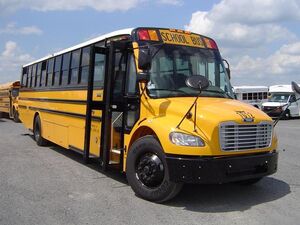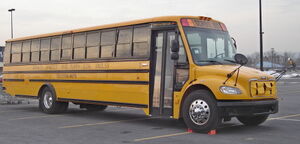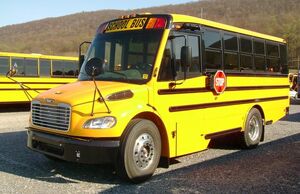 Ad blocker interference detected!
Wikia is a free-to-use site that makes money from advertising. We have a modified experience for viewers using ad blockers

Wikia is not accessible if you've made further modifications. Remove the custom ad blocker rule(s) and the page will load as expected.